Prescription drug costs are the fastest rising component of any healthcare benefit program offered by employers. The rate of increase for both brand name drugs and popularly known generics (such as Atorvastatin, a generic form of the brand name drug Lipitor®, used for high cholesterol treatment), which were designed to keep down costs, has far outpaced the rate of cost growth compared to other aspects of your healthcare spending.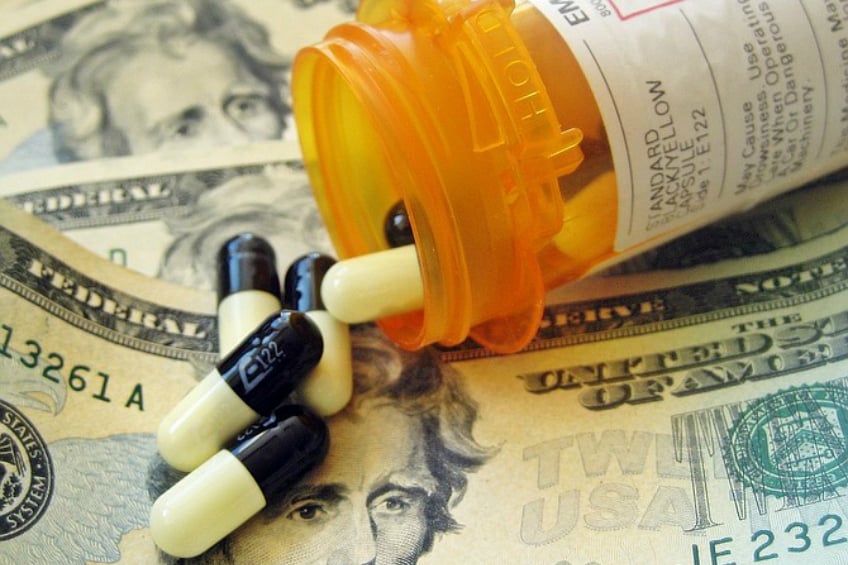 The inclusion of specialty drugs in your healthcare benefits spending, those drugs specifically designed to treat certain chronic illnesses that affect 45 percent of all Americans (particularly those of the Baby Boomer generation who make up 29 percent of the workforce) is a quarter of your prescription drug costs. For example, employees who receive treatment for the viral liver disease Hepatitis C may be using the specialty drug ledipasvir/sofosbuvir, being marketed under the name Harvoni®. The cost of this drug for a 90–day treatment supply is a little more than $1,000 per day; that's more than $90,000! As Ziad Rubaie, Senior Vice President for LDI Integrated Pharmacy Services in Creve Coeur, MO, remarks, "innovative solutions must be found to combat the overwhelmingly increasing cost of drug treatments."
Costs Associated with Specialty Drugs
Before having any further discussion about achieving cost savings in your healthcare program, it is important to lock down an understanding of those costs related to specialty drugs. We are getting healthier as a nation. The growth of the fitness industry and efforts to better educate consumers to make smarter, healthier choices when it comes to diet, exercise, and avoiding the indulgences that many in generations prior have fallen victim to, has resulted in lower body mass indexes, healthier lifestyles, and longer, more enriching lives, free of pain and disease. While this is becoming an emerging reality for some, many of us are still plagued with those chronic conditions that require treatment and medication.
The problem? Costs associated with specialty drugs can be prohibitive for many individuals. With less than $1,000 in savings on hand for many households, according to U.S. Census Bureau data, physicians are struggling with getting many patients to take their prescriptions to avoid even more costly follow–up treatment or unscheduled hospitalization. As an employer, this cost translates to lowered focus and attention to detail while on the job; resulting in poor job performance, absenteeism, and lower productivity - all tangible costs which translate to a loss of $225.8 billion per year, or nearly $1,700 per employee (in 2015) according to CDC data.
Specialty drug costs rise at a rate that is astronomical in comparison to both regular brand-name prescription drugs and their generic counterparts. An AARP Policy Institute study in 2015 of more than 115 specialty drugs found:
Prices increased at a rate that was 18 times higher than normal prescription drugs, a cost of $53,384 on average for specialty drugs versus a cost of $2,960 for normal prescription medications; and,
Prices increased at a rate that was 189 times higher than generic drugs ($53,384 versus $283).
The Solution
Prescription drugs cost a lot of money. Specialty drugs cost even more. This is one of the reasons your healthcare benefit plans experience some of the dramatic increases in costs you have seen in recent years. These costs become even higher when employees fail to adhere to their prescribed regiment of pill taking, designed to lessen the impact of their chronic disease, or, in the case of a 90–day Harvoni® treatment, eliminate the disease with a 90+ percent cure rate.
If your plan has 3–4 participants requiring this, or any of the other specialty drugs, at an average price of over $50,000, that's $200,000+ toward your healthcare costs. What if there were a way to lower this cost from $200,000 to next to nothing? There may be if you are willing to think outside the box. For example, the National Business Group on Health in its annual survey of large companies and their health plan designs addressed the problem of rising drug costs, particularly specialty drugs. Some of the recommendations the group has forwarded include (among others):
Consideration of quantity limits to ensure proper dosage;
Adding specialty drug tiers to incentivize the use of lower–cost generic alternatives; and,
Implementation of a pre-authorization strategy based on a criterion of medical necessity.
These recommendations are typical approaches to the problem of rising costs, but not as innovative of a solution which seeks to go beyond the symptoms of high costs to address the root problems, which are behavioral and environmental. Innovative approaches to reducing costs include:
Qualifying for patient assistance programs to limit and/or cap out–of–pocket costs for employers qualifying as purchasing coalitions;
Working with independent "care" managers to qualify for grants used to offset the high cost of these drugs; and,
Qualifying certain high–risk employees into medical studies and clinical trials.
Attacking the issue of rising prescription drug costs and the growing demand (need) for these drugs requires different thinking. The costs savings that are derived as a result of this new way of thinking is a boon not only for your employees, but also for your company and its bottom line.